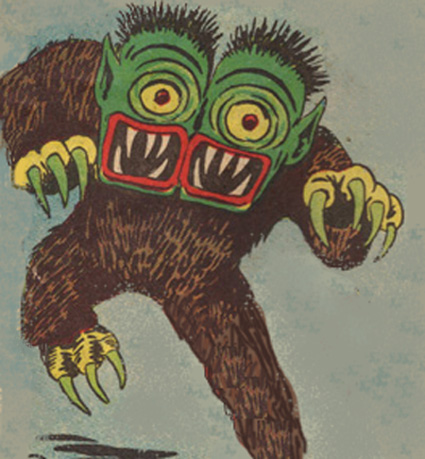 We all know that global warming (climate change) is being used by countless institutions and organizations to solicit resources (usually money) for their particular research or cause. Some of these undertakings may even be noble and worthwhile, but the use of the climate change marketing tool has become shameless. Note the article below where they tie the affects of all
disasters to climate change in order to drum up support for what is already a worthy undertaking. Climate Change is not a cottage industry, it is a global corporate monolith that is swallowing up resources and liberties like some insatiable science fiction monster
FROM-
Genevalunch.com
Aid agencies call for climate change protocol to include humanitarian impact
[with UN TV video] Geneva, Switzerland and Bonn, Germany (GenevaLunch) - Eighteen United Nations and non-UN aid agencies 8 June issued a joint statement arguing for "humanitarian impacts" to be included in the new climate change protocol. A December meeting in Copenhagen, Denmark of ministers from around the world will seek to replace the Kyoto Protocol, adopted in 1997. A new agreement must "set out a workable approach to help the world counter the impacts of extreme weather events and environmental degradation on vulnerable communities," the Inter-Agency Standing Committee argues.
The group calls for a new humanitarian business model that focuses on prevention and preparedness and that strengthens local and regional capacities to cope with climate-related disasters.
The potential scale of the humanitarian challenge is huge, the group says, noting its three main areas of concern:
*
211 million people are affected by disasters every year
, five times the number touched by conflict, and the number has been rising for the past decade;
*climate change is expected to dramatically affect patterns of migration and population movement. "While migration is already a form of adaptation for some, the many millions expected to be displaced by prolonged droughts, repeated floods or storms will be especially vulnerable and require significant assistance and protection." More than 20 million people migrated in 2008 as a result of sudden-onset disasters.
*The Copenhagen agreement "presents a rare opportunity to shape and guide the international response to the humanitarian consequences of climate change over the next decade," but a new humanitarian business model will be needed.
More...