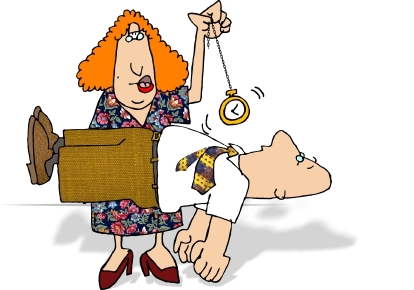 Lies, Damned Lies and BBC Climate Reports
When the global warming alarmist house of cards finally collapses, exposing the pseudo-science/scare-journalism axis that has perpetrated the world's greatest mass delusion, among the first led out into the public square for ritual humiliation ought to be BBC 'science' and 'environment' correspondents.
Firstly, for submitting fraudulent CV's to BBC Human Resources claiming they actually knew something about science. Secondly, for asserting, as public service (public-paid) broadcasters, that they were only reporting 'what scientists were saying'.
No doubt they will also adopt the same mitigation Scoop's William Boot called upon - that they were really only Gardening Correspondents who took a wrong turn in the BBC corridor one day. They will claim that their news editors 'water-boarded' destroying their 'testicular fortitude' thereby forcing them to concoct a veritable cornucopia of journalistic drivel to feed the public angst. That resulting in warnings of global apocalypse via everything Everything from swine flu to SARS to the Mad Cow Disease (not to mention their 'toxic' farts), but, mainly by employing the daddy of all scare scams: warm-mongering.
So science is turned on its head. Carbon dioxide (CO2) is reported by the BBC as a 'pollutant' and thus all exhaling humans are 'toxic'. Faith, not science, now prophesies that 'higher CO2 emissions cause global warming' - even though the actual data reveals global warming ended in 1998, while CO2 emissions continued to rise. Planet Gore-ism propaganda finds a ready home displaying its wares via the 'world's broadcaster'. Next an epidemic of teenage sleep-denying stress is brought on by viewing science-fiction horror flicks entitled 'An Inconvenient Bunch of Statistical Crap', as media-induced hysteria invades our schoolrooms. And the evening news presents us with a steady procession of reports warn us that if we don't sell our SUV's and buy dull light-bulbs, dire prognostications will befall us. We will see the end of the Gulf Stream, the demise of islands (various), the loss of both polar ice caps and the bulk of the world's population - not to mention the nightly re-showing of those cuddly polar bears floating about on a chunk of ice.
More...